Gentlemen, prepare to step into the world of the Sinister Power Bundle – your VIP ticket to transcending the ordinary while showcasing those tantalizing forearm veins. Here's the lowdown:
1. Grip Reaper
Crush the competition with a grip that screams, "I've got power, and check out those veins!" It's not just a handshake; it's a forearm vascular symphony. We make power look so easy, even your veins are showing off. 
2. MotionGrip Trainer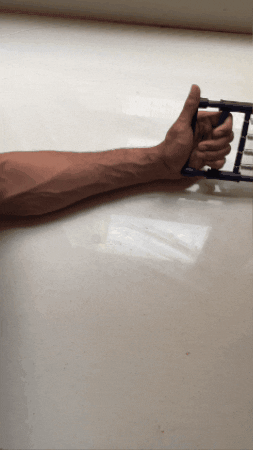 Elevate your hand game with finesse and a side of those irresistible forearm veins. We're not just talking about mobility; we're talking about finesse that turns handshakes into a game of "spot the vein." The question is, can they keep their eyes off your wrists?
3. Grip Squeeze
 Firm handshakes and prominent veins? Say no more. Our Hand Gripper is the secret weapon that makes veins pop like fireworks on the Fourth of July. We call it the "vein magic" without the need for a magician's cape.
4. Forearm Toner
Sculpt your forearms into solid steel, and yes, those veins are part of the package. We're not here to skip arm day; we're here to make it an unforgettable experience. When you've got the Sinister Club's Forearm Toner, your veins are practically a GPS for envy.
Embrace the Sinister Forearms, and let's redefine what it means to be a masculine man with veins that speaks for themselves. Unleash your inner Sinister, and remember – it's not just about the grip; it's about the veins that make them do a double-take.
How do I use the products in the bundle?
To get the most out, use oall of these tools till muscle failure for about 2-3 times a day at least.
How long will it take to see results?
You can see good results in just a week after using if you use these everyday, and a special tip is try to keep low body fat percentage if you don't want to use these tools every other day.
How long does shipping take within India?
What if the product is damaged?
If the product is damaged or broke just after only some use you will be given a free replacement(assuming you recorded the unboxing and you used these tools the way they meant to be used).